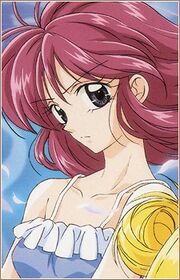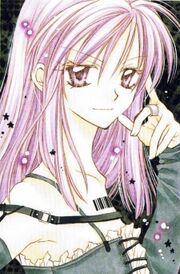 Madoka is Full Moon's rival in the music industry, but at the same time befriends twelve-year-old Mitsuki. For her debut, Madoka sang the song Eternal Snow by Route:L, choosing the song she overheard that Full Moon wanted to sing as well. She hoped that she if she sang it first, the producer would not let Full Moon sing it. Eventually both Full Moon and Madoka had a single produced under the title Eternal Snow. However, there are some differences in the song. Madoka's version of Eternal Snow is Diamond Dust Remix.

Ad blocker interference detected!
Wikia is a free-to-use site that makes money from advertising. We have a modified experience for viewers using ad blockers

Wikia is not accessible if you've made further modifications. Remove the custom ad blocker rule(s) and the page will load as expected.